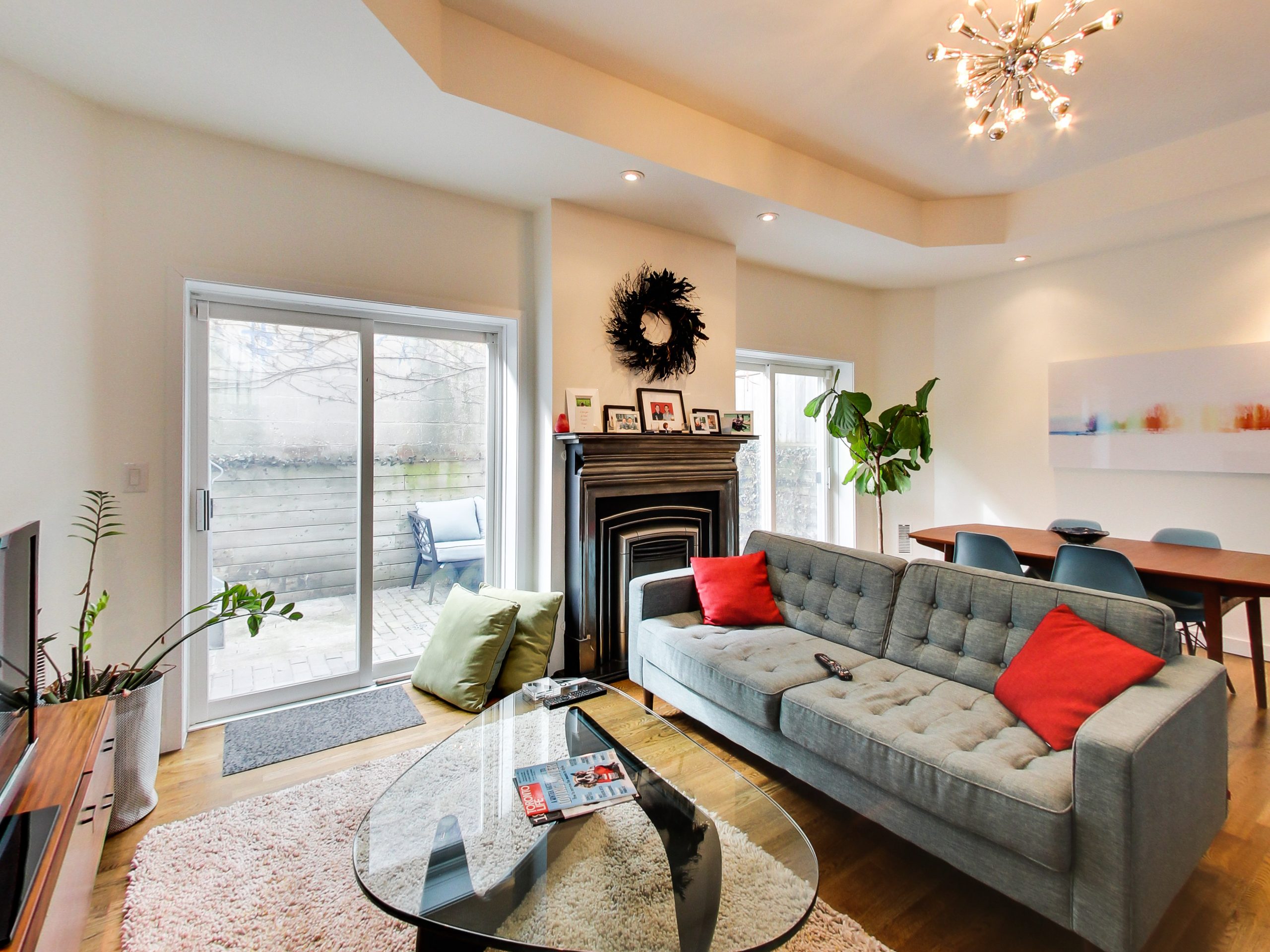 Laneway Homes and Garden Suites – A great new housing trend!
As Toronto becomes more expensive, both for home ownership and renting, getting more out of the existing housing stock has become vital. Traditionally, a secondary suite has been a self-contained living space – a basement apartment, for example – within an existing house.  Local zoning by-laws and building codes dictate requirements for size of unit, windows, access, fire and noise separation, smoke alarms etc.
As architects, we are routinely tasked by our clients to design secondary suites as stand-alone projects or part of a larger renovation.  Projects have ranged from a small bachelor pad for student accommodation, to a large one bedroom for a young professional couple, to an owner's local 'pied a terre' so they could rent out the main house to fund word travels!
Following the lead of municipalities across North America, the City of Toronto changed the municipal zoning bylaws in 2018, expanding secondary suites to include detached laneway houses.  A laneway house is a separate, self-contained residential unit on the same lot as a detached house, semi-detached house or townhouse, and generally located in the rear yard next to a laneway.  They typically must be smaller than the main house and meet setback and height as well as building code requirements.
MOSS SUND now has several laneway house projects on the go, including designing the first laneway house in Toronto to obtain a variance to allow for 2 units.  As with basement units, the reasons for creating a laneway suite vary, from providing housing for grown children, to creating an additional rental unit on an income property, to a modern dream home for an empty nester.
Laneway suites are a great first step in increasing the quality and quantity of secondary unit stock in Toronto's neighbourhoods, however most properties in Toronto are not on a lane. Enter: Garden Suites.
Akin to Laneway suites, Garden suites are a vital and necessary next step to increasing access to higher quality secondary units for homeowners and renters. Garden suites are rife with potential and will help us design the type of dwellings that people want to live in.  As with Laneway suites, Garden suites are not new.  Ottawa has allowed Garden suites since 2017.  Guelph approved them in December 2020.
As architects, we have vast experience with the incredible diversity of houses in Toronto and we talk to homeowners every day about their needs and requirements. Garden suites provide the opportunity for even more diversity in quality housing types, and we believe that by increasing the number of homeowners who can stay in the communities they love, and by providing higher quality spaces for people looking to rent in these communities, we make neighbourhoods and the city a better place to live.
MOSS SUND's Paul Gorrie recently spoke in support of Garden suites at a City of Toronto Planning and Housing Committee meeting.  We were happy to see that the motion for staff to proceed with consultations and draft policies passed easily. The committee members who spoke to the motion were very enthusiastic about the initiative, and the committee chair was downright effusive in her remarks and indicated that she hoped we would be seeing Garden suites being constructed by summer 2021.
As the professionals tasked with designing this new typology and guiding homeowners through the application, permit, and construction process, we look forward to playing a vital role in the successful implementation of the Garden suites initiative.
And, as always, if this is something that you are considering please do not hesitate to reach out to us – we are happy to help.